IT Consulting for Your Hudson Business
Virtual DataWorks is a Managed Service Provider ready to create custom IT solutions for your business. We understand that every company is different and needs different IT solutions- depending on your industry, size, and number of offices. Every business is unique and we want you to be able to focus on that instead of your IT. Our Hudson IT Support services were created around the idea of customizing our services to your company. Whether you need asset support, network monitoring, or our 24/7 helpdesk, we are here with the solutions your business needs to succeed. Our years of experience in IT have prepared us for helping your business find the right solutions.
In the world of IT consulting, few things are more important than reliability and customer service. These two fundamental values are the backbone of our IT consulting services division and have led Virtual DataWorks' exponential growth since 2011. We continue our strive to exceed customer expectations on a daily basis through each of our various IT consulting services.
We have built our company on dedication to our clients and training some of the best local professionals in the field. Imagine having just one company, with virtually unlimited capability and exceptional qualifications, servicing all of your IT needs. A One-Stop Shop for Everything IT Related!
What Makes Virtual DataWorks Different?
There are plenty of Managed Service Providers available to you, so what makes us stand out and makes us the obvious choice? It all comes down to who we are at the core. We are a leading IT Consultant and Managed Service Provider who's main goal is to help you focus on your business by offering Hudson IT Support. When we manage your network, assets, and helpdesk tickets, it's one more thing off of your plate as a small business owner. As a fellow small business, we understand the importance of outsourcing and we want to help you understand too.
Why Choose a Third-Party IT Consultant?
Upgrading your organization's computers or network infrastructure is a breeze with Virtual DataWorks consultants at your side. We bring the latest and greatest technology and corresponding techniques right to your doorstep.
Upgrading your email system to Microsoft Exchange or migrating to cloud-based email, will provide your company with a robust email and calendar management suite – a necessity in today's modern, mobile world.
Computer Hardware Sales
Company Network Design, Installation and Support
Computer Software Training
Server Migration and Virtualization
On-Site Commercial Technical Support
Email Sales, Setup and Support
Disaster Recovery and Backup Solutions
Beyond supporting your daily IT needs, our expert team of IT consulting experts in Hudson, Ohio will evaluate your systems and understand your challenges. We will also make recommendations that will address your current concerns, all while keeping an eye on the future of your business.
Let us tackle the confusing stuff so you can run your business properly. Contact Virtual DataWorks, today.
Passionate About IT Consulting
Virtual DataWork's IT consultants are here to help you! With our extensive knowledge and experience we can help assess your current state of technology to help get you set up with a program that works best to achieve the goals you have for your company. We take the time to listen to you – let us in on your challenges and your goals. Technology is what we love. It's why we're so good at what we do, and why we're the go-to name for IT consulting in Ohio.
Reliability and Quality Service
In the world of IT consulting, few things are more important than reliability and customer service. These two fundamental values are the backbone of our IT consulting services division and have led Virtual DataWorks' exponential growth since 2011. We strive to exceed customer expectations on a daily basis through each of our various IT consulting services.
Our team is knowledgeable about the entire field of IT; ranging from hardware to software to coding. If you're unsure of your business' next steps, contact us and we can figure it out together. Our consulting team is well-trained and well-versed in the needs of small businesses, so we're sure to help you find the right fit.
Scanning your network and security capabilities is an essential part of keeping your business safe and secure. Our scans and evaluations process your current IT capabilities and we make recommendations based off of what is found here. Our IT Consulting for Canton businesses is tailored specifically to your business' needs and wants.
Are your computers still running on an old system? Are you using an original office phone system? We're here to help you upgrade to the latest technology that makes sense for your business; from Voice over IP phone systems to new laptops, we know the solution your problem and we're here to help you solve it in the most productive and cost-effective way possible. Our consultants can take a look at your current setup and evaluate where your business can - and needs - to grow technologically. Through our network and security scans, we can take a look to see where your technology is vulnerable and where you need to fix it. Security is more important than ever, and your customers will not have it if you aren't secure; keep your customers on your site and happy with their decision to trust your brand.
When most people set up a computer, they aren't sure which cords go where and what to plug into what. If you have this much trouble setting up the computer, what are you supposed to do when it breaks? Our team of IT experts offering Hudson IT Support can help set up your computer, network, firewalls, and more, and we are there down the road when something happens. We believe in giving our customers the best service experience possible.
In addition to Hardware Support, we sell the best hardware around from our various partners. Check with us for a quote today to get started buying new hardware for your business.
Why spend ridiculous amounts of money on ridiculously old IT systems? The cost of doing nothing can be hindering your business without you even knowing it. On average, every PC older than 4 years can cost over $1,700/year AND slow you down. You don't have time for that. New Windows 10 Pro devices can reduce those maintenance costs and eliminate those lost hours waiting to get a PC back from the shop.
More than 50% of small businesses have suffered a data breach or cyber attack, with costs averaging more than US $84,000 per breach. It can be difficult to recover your business and your customers' trust. We can help you find the best antivirus software and firewalls for your business.
Obviously, your business is unique, and that means you need unique solutions for your business. Virtual DataWorks can help you discover what IT can help your business do.
Downtime is one of the biggest culprits of unproductivity for a business. If your network, wireless signal, or devices, in general, are down during the working day, it can be very difficult to get any work done if you aren't sure about the fix and don't have anyone to call. Replacing your old machines with new ones and keeping them updated is the best way to keep your business and customers' information safe.
We definitely recognize the importance of moving quickly in the small business world. You don't always have time to wait for our team to come out and take a look at your computer. That's why we offer remote services to give you the option of having a technician share your screen and find the root of the issue in an instant.
Remote Support also means we can remote in to save your computer from attacks. Since we are constantly monitoring your network, we see any possible threats and issues coming through on your network to stop them immediately. It's as simple as setting up the best time in your day to remote in, instead of hours of trying to do it yourself.
We've been paying attention to the IT needs of small businesses for years now and have tailored our services to those needs specifically. As a small business owner, you know how your company uses IT, but we are here to offer Hudson IT Support and help advance your business' technology.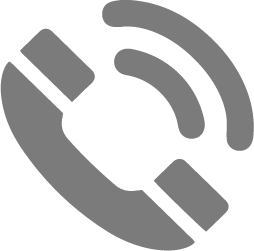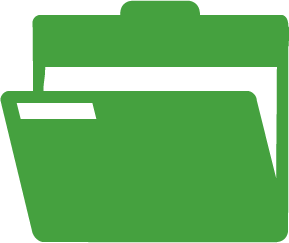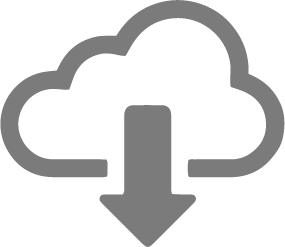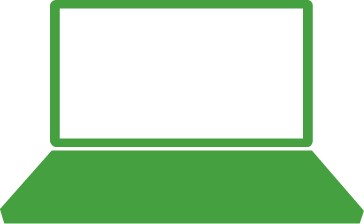 Asset Protection Services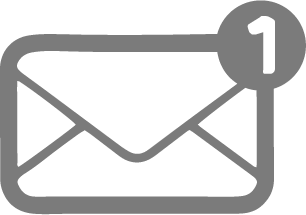 Office 365 Package & Solutions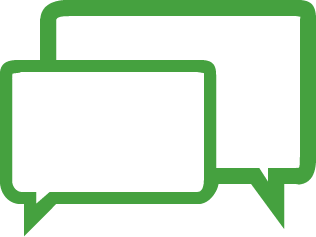 Don't Just Take Our Word for It!
Edge Hair Design had contracted Virtual DataWorks to design our IT infrastructure. Our current setup was a time-phased evolution of an infrastructure through many different IT independent consultants each with their own process. We were looking for a long-term firm that could create a foundational infrastructure that could be robust for the business and user-friendly. Virtual DataWorks came in with an assessment that was a little scary at first but turned out to be Spot On. They have been super to work with and very responsive. They care about our business as if it were their own. If you are a growing company with IT needs, Virtual DataWorks is the firm to partner with. Great job Matt and Dan!!!
-Roscoe Chaney, Edge Hair Design
Excellent Customer Service! Excellent Response Time! I recommend Virtual DataWorks to anyone seeking the services they provide.
-Brandon Goldfarb, AuF Drug Testing
We have been working with the team of Virtual Data Works on our new website, an iPad app and many other web projects. Virtual Data always think a step ahead of us in terms of ideas and technology which keep our company always above the industry standards! Their team is highly dedicated, efficient and experienced. They will make you feel like they are a part of your company!
READY TO FIND OUT MORE ABOUT OUR SERVICES? LET'S CHAT!
Talk to us today about our complete managed services experience that can leverage technology to positively impact business!