Retiring your IT Assets should be Easy
Not properly retiring your IT Assets could lead to disaster in th forms of fines, data loss, data breaches, and security concerns.  Retire your assets right by having a certified partner recycle, destroy, and erase your sensitive data bearing devices.
Take advantage of our IT Asset Disposition, IT Recycling, and E-Waste Management Solutions today!
Let us help you get the most out of your technology.
We are sure you have figured out that our goal is to help you leverage technology to positively impact your business. This doesn't just mean new technology and new solutions. Whether you are putting in a new solution, upgrading your hardware, or just no longer have a need for piece of technology, you have to do something with it.
Almost every-time someone gets a new computer we get asked "What do I do with the old one?".  The answer is not as easy as throw it away. There are several steps that should be taken from data erasure to responsible electronic recycling. 
Not always does ITAD lead to the recycling and destruction of data. Many times we are able to erase the sensitive data and remarket the materials for you. Even better is we pass along services credits to you in the event that we can get money for your equipment!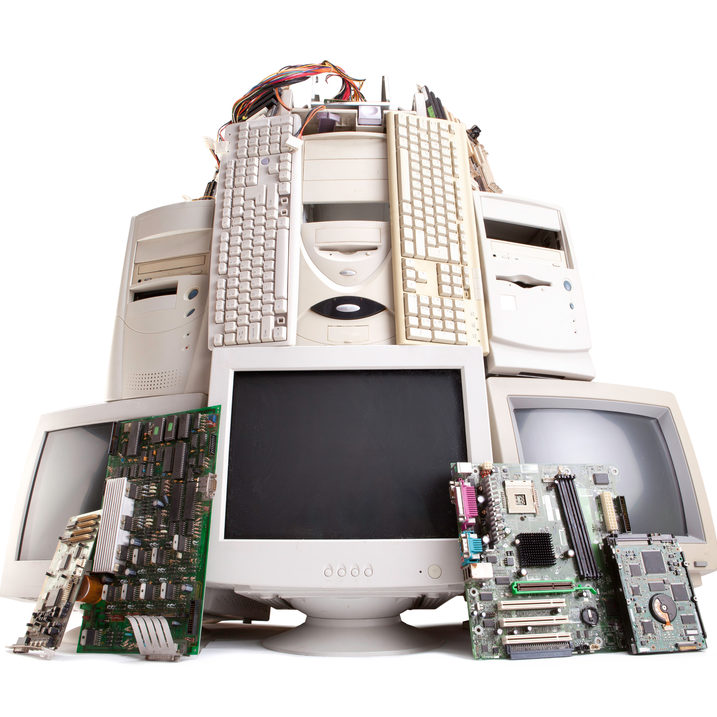 We Protect our Customers by Dealing with Data
Especially with regulatory scrutiny on data privacy increasing, it is important to remember when discarding any device that has data storage media incorporated into it that the data must be completely erased or the media physically destroyed. This requirement is enforced by several other domestic and international regulatory acts, including:
HIPAA/HITECH: The Health Insurance Portability and Accountability Act and the Health Information Technology for Economic and Clinical Health Act are federal healthcare industry regulations that, among other things, govern the security and privacy of healthcare data.
PCI: Provides protection against identify theft and credit card fraud, the Payment Card Industry Data Security Standard requires information security compliance from organizations that process credit cards, debit cards, and other types of payment cards.
SOX: The Sarbanes-Oxley Act of 2012 is a federal law that sets standards for public companies, their boards, and their management teams.
FACTA: The Fair and Accurate Credit Transactions Act includes provisions meant to protect consumers from identify theft. Among them are requirements for the proper disposal of consumer information.
GLB: The Gramm–Leach–Bliley Act established consumer privacy rules for financial institutions like banks and insurance companies.
Our Partners Are Certified Experts
R2/RIOS Certified
Recycling Industry Operating Standard (RIOS) and Responsible Recycling (R2) practices
ISO 9001 QMS / ISO 14001
Quality Management Systems (QMS) and Environmental Certifications
ISO 18000 / OHSAS 18001 Certified
Occupation Health and Safety Certifications
Member of ISRI
Institute of Scrap Recyclers International (ISRI)
Member of NAID
National Association of Information Destruction (NAID)
EPA Reigstered
Registered in every state where our partner processing facility for data destruction exist.
READY TO FIND OUT ABOUT RETIRING YOUR IT ASSETS?
Talk to us today about our complete ITAD experience that can leverage technology to positively impact business!