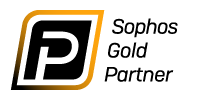 Virtual DataWorks Continues Growth by Becoming Sophos Gold Partner
Virtual DataWorks announced today that they have become a Gold Partner with Sophos. This Gold Partnership demonstrates a company's consistent capability, expertise, and commitment to technological advances in the Cyber Security Space.
"We are very honored to continue our partnership with Sophos and to have achieved this next level," states President Matthew DeWees, "This upgraded partnership tier shows our proven knowledge of the product, our expanding deployment and growth with Sophos."
About Sophos
Sophos is an English security and software company that develops products for communication endpoint, encryption, network security, email security, mobile security, and unified threat management. They also recently released a home security system called Sophos Home.
About Virtual DataWorks
Virtual DataWorks is a leading IT Consultant and Managed Service Provider located in North East Ohio. We believe that technology can either make or break your business. It all depends on how you leverage your technology to positively impact your business. Our Managed Services program lets us focus on your IT while you focus on your business. Our goal is to be your trusted partner and to ensure that your technology works for you.