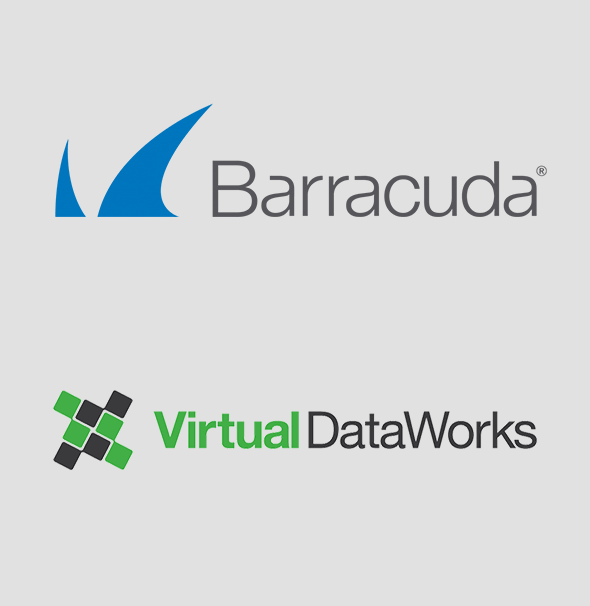 Virtual DataWorks is now a Barracuda Networks, Inc. Reseller
Virtual DataWorks is now a reseller for Barracuda Networks, Inc. Barracuda offers Web Security Service, Email Security Service, Spam Firewall and many more types of security for personal or business use. Barracuda is a perfect fit with Virtual DataWorks combining security options with technology solutions.
A recent press release from Barracuda demonstrates their focus on strengthening their award-winning worldwide partnership program. "Over the years we've added a tremendous amount of innovative technologies to our solution portfolio to provide our channel partners with the best possible options to solve security and storage challenges for customers," said Michael Hughes, SVP Worldwide Sales, Barracuda. "We'll continue to focus on ensuring our partners are equipped with the necessary tools and resources to solve these IT challenges, but also better aligning the program to meet the different needs of resellers at every partner level."
Barracuda offers top of the line services for keeping email, data, networks and web safe to use. Barracuda's Email Security Service is the most comprehensive and cost-effective way to protect your business against all of the threats associated with business email. In a single solution, you get effective protection against: spam, email-borne viruses (inbound and outbound), email-based malware, data leaks, phishing emails, undelivered emails, unsecured emails and denial of Service attacks. Barracuda's Firewall is one of the most advanced on the market. The Barracuda Web Application Firewall provides superior protection against data loss, application-layer DDoS, and known and previously unknown zero day application-layer attack modalities. As new types of threats emerge, the Barracuda Web Application Firewall will acquire new capabilities to block them. These definitions are automatically updated and will "virtually patch" automatically on units in the field, ensuring the highest security posture for critical applications at all times. This greatly reduces the time between vulnerability disclosure and vulnerability patching.
"The way that people work today is evolving more and more towards flexible working styles. With this in mind, we have to be able to offer our customers a variety of products to best suit their needs," said President of Virtual DataWorks, Matthew DeWees.
For more information on how you can start to incorporate Barracuda Networks, Inc. into your business, visit www.barracuda.com or set up an appointment with us today!
About Virtual DataWorks
Virtual DataWorks is an I.T. company that specializes in I.T. Consulting, Computer Hardware Sales and Support, Network Setup and Support, Web Design and much more. Their customers include both small to medium sized businesses in a variety of industries. To learn more about Virtual DataWorks visit www.virtualdataworks.com.
About Barracuda Networks, Inc.
Based out of California, Barracuda Networks, Inc. offers industry-leading solutions designed to solve mainstream IT problems – efficiently and cost effectively – while maintaining a level of customer support and satisfaction second to none. Our products span three distinct markets, including: 1) content security, 2) networking and application delivery, as well as 3) data storage, protection and disaster recovery.