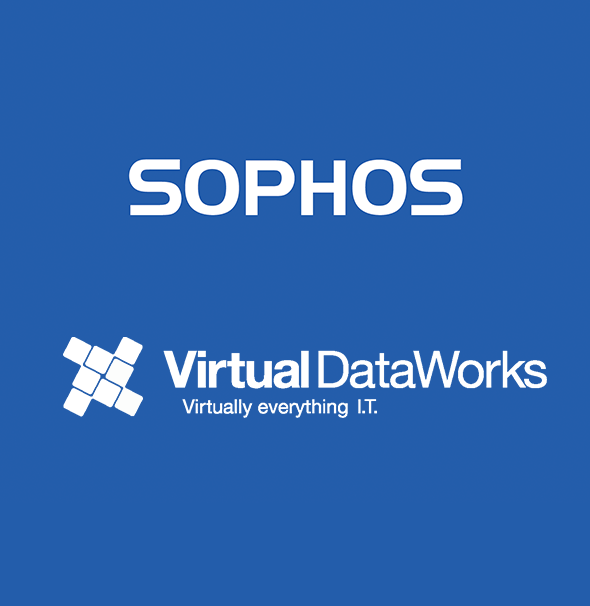 Sophos Begins Partnership with Virtual DataWorks
[CANTON, OHIO] – April, 2018 – Virtual DataWorks announced today that they have become and MSP partner with Sophos, a security and hardware company focused on network security and threat management. This new partnership enables Virtual DataWorks to provide their clients with Sophos products and the best network security options available.
Sophos' Partner Program helps MSP grow their own business and their clients' businesses by providing easy to understand and easy to manage solutions. Firewalls and network security are growing more and more important every day, and Virtual DataWorks understands the need for a secure connection to successfully do business.
"We are very excited to be partnering with Sophos," states President Matthew DeWees, "Sphos' products should be able to help our clients better manage their networks and understand the technology we are using to serve them."
Virtual DataWorks plans to use Sophos for their firewall protection, cybersecurity offerings, and hardware products.
About Virtual DataWorks
Virtual DataWorks is a leading I.T. Consultant and Managed Service Provider located in North East Ohio. We believe that technology can either make or break your business. It all depends on how you leverage your technology to positively impact your business. Our Managed Services program lets us focus on your I.T. while you focus on your business. Our goal is to be your trusted partner and to ensure that your technology works for you.
About Sophos
Sophos is an English security and software company that develops products for communication endpoint, encryption, network security, email security, mobile security, and unified threat management. They also recently released a home security system called Sophos Home.