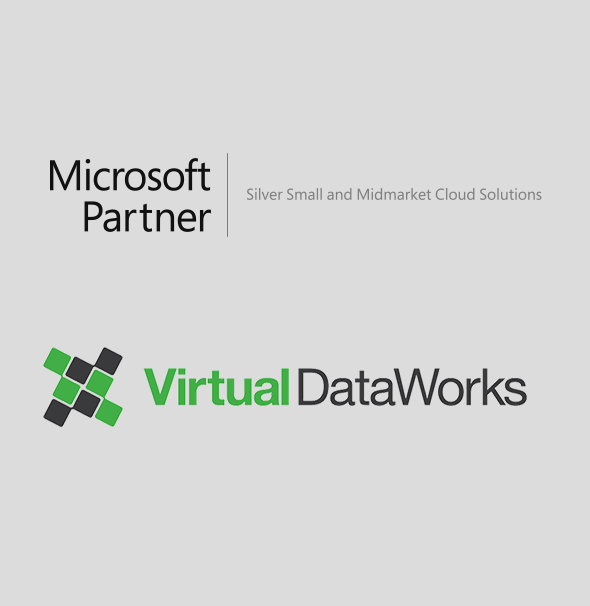 Microsoft Promotes Virtual DataWorks to Silver Partner
Virtual DataWorks announced today that they have become a Silver Partner with Microsoft. This Silver Partnership demonstrates a company's consistent capability, expertise, and commitment to technological advances. This is an achievement for Virtual DataWorks as a part of the Microsoft Partner Network.
Microsoft launched the Microsoft Partner Network back in 2010 as a new part of their partner certifications. The silver certification is based on a company's specific competencies and has specific requirements. Silver partners must submit tree customer references, pass a business-focused competency assessment, and have one technology professional pass the technical exam.
"We are very excited to take our partnership with Microsoft to the next level," states President Matthew DeWees, "This partnership gives us the ability to offer more to our clients and meet their needs on a new level."
Along with Microsoft 365, Virtual DataWorks can support their clients' use of Microsoft Teams, Connections, Customer Manager, Listings, Bookings, Invoicing, and MileIQ.